Why is There Mold in the Bathroom?
Bathrooms are an ideal environment for mold growth because of their high humidity and consistent moisture exposure. Mold needs water or moisture to grow, and there are few places in your home with more water and moisture than a bathroom, especially a full bathroom with a shower or tub and poor ventilation. Due to humidity, condensation, leaking pipes, and other water sources, bathrooms are an ideal environment for mold growth. If you're a homeowner in Woodbridge, Toms River, Cherry Hill, or nearby, contact Mold Solutions by Cowleys today!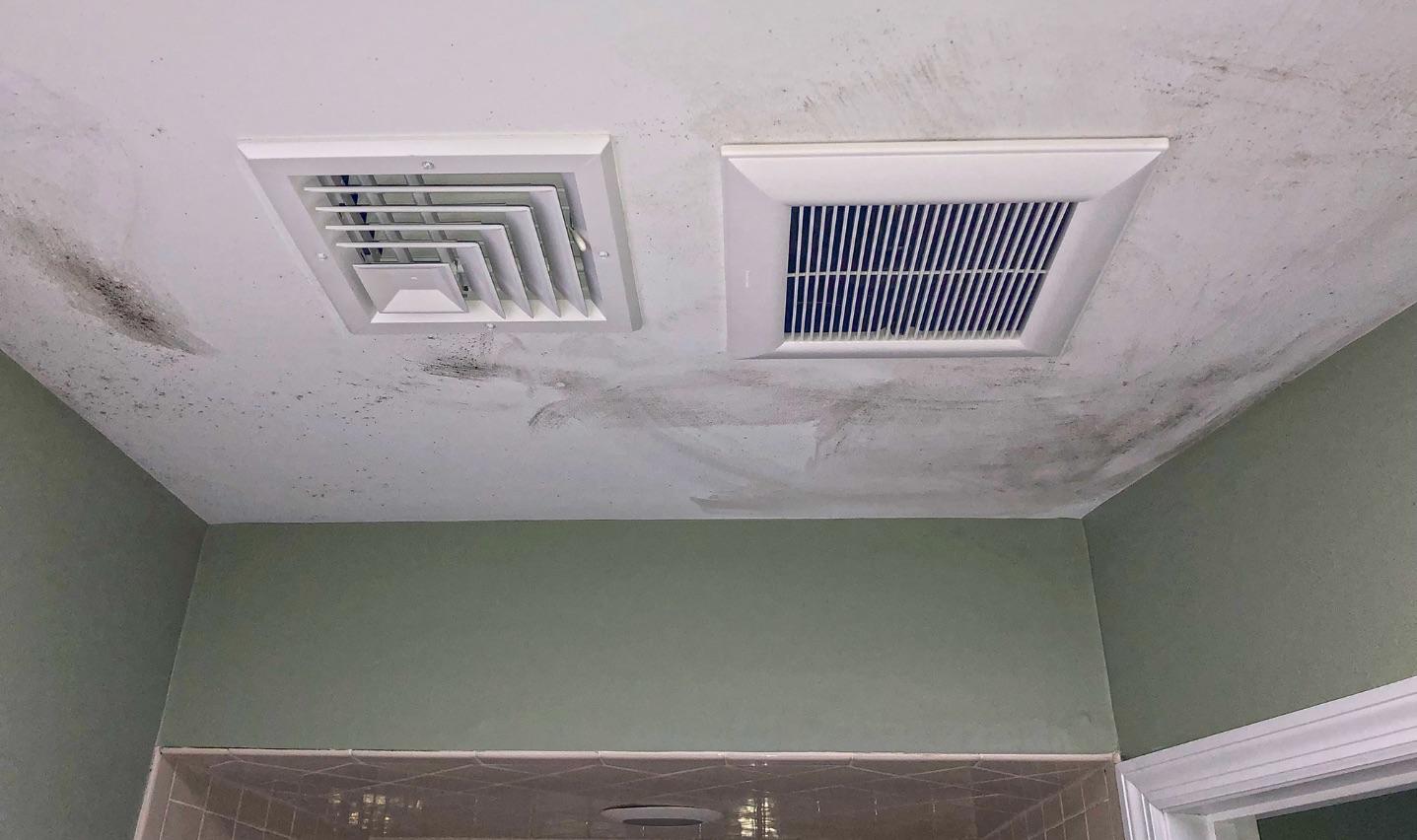 Moisture leads to mold on bathroom ceiling.
Common causes of bathroom mold include:
Lack of proper ventilation
Excessive moisture
Lack of or broken bathroom fan
Bathroom fan blowing moist air intLeaky plumbing, toilets, & sinks
Damp, organic materials such as wood, grout, drywall, & rugs
How to Keep Your Bathroom Mold-Free
If you have mold issues in your bathroom, Mold Solutions by Cowleys can help. Our patented Mold Polymer Patented Technology safely treats all bathroom mold, including toxic black mold. We offer free inspections and estimates for bathroom mold removal service in Princeton Junction, Bridgewater, Old Bridge, Middletown, Lakewood, Piscataway, New Brunswick, and surrounding New Jersey.
When in doubt, Check it out!
It costs nothing for peace of mind.
We will come out and thoroughly investigate any areas in question. For free.
Get a FREE Quote!
Looking for a price? Get a no cost, no obligation free estimate.