Why is There Mold in Your Attic?
Roof leaks, condensation, leaky ductwork, and poor ventilation can lead to attic mold. Attics have fiberglass insulation, wood framing, and sometimes drywall and carpet, all of which make great breeding grounds for mold. When warm air gets into the attic, it meets the cold surface of the attic walls and roof sheathing, forming condensation and eventually leading to mold growth in the attic. Unfortunately, because attics are a seldom-visited, non-living space of the home, mold growth there can go unnoticed for long periods of time.
If you see or smell what appears to be attic mold, contact New Jersey's mold remediation experts at Mold Solutions by Cowleys. We conduct thorough attic mold inspections to identify moisture and ventilation issues, then provide complete mold removal and remediation services to homeowners in Cherry Hill, Woodbridge, Toms River, and Central NJ.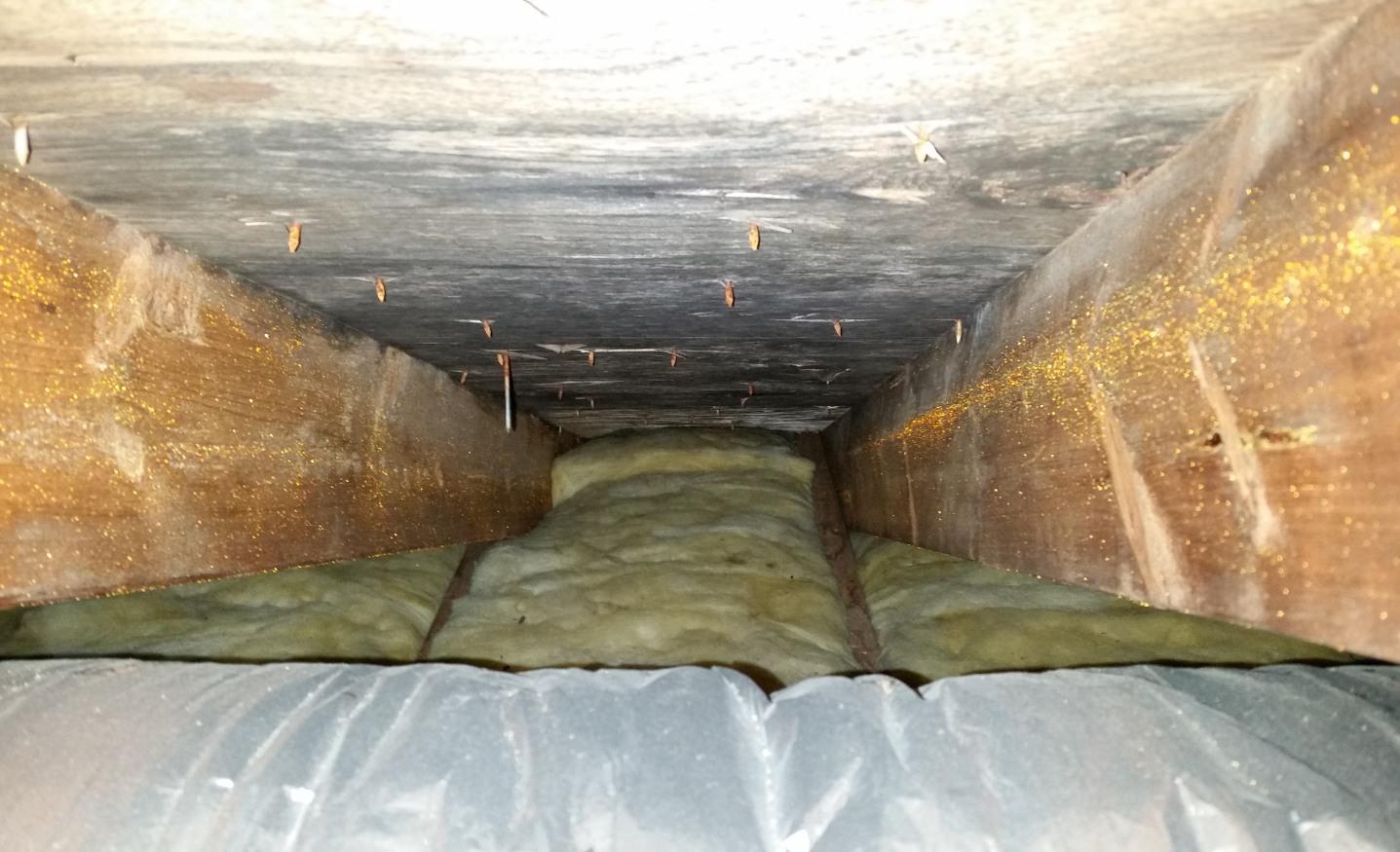 Common causes of attic mold include:
Roof leaks
Poor ventilation
Warm air escaping from living space
Water-damaged soffits and facia boards caused by clogged gutters
Bathroom fan blowing moist air into the attic instead of outside
Appliance vents improperly exhausted into the attic
Leaky ductwork
Inadequate insulation
How to Keep Your Attic Mold-Free
Mold Solutions by Cowleys offers free inspections and estimates for attic mold removal service in Old Bridge, Bridgewater, Princeton Junction, Lakewood, Piscataway, New Brunswick, Middletown, & nearby New Jersey. We can inspect your attic to determine the cause of the mold, and then treat the mold and take the necessary steps to prevent its return. Our patented Mold Polymer Patented Technology safely treats all attic mold, including toxic black mold. We have the training, equipment, and expertise to effectively remediate the mold in your attic space.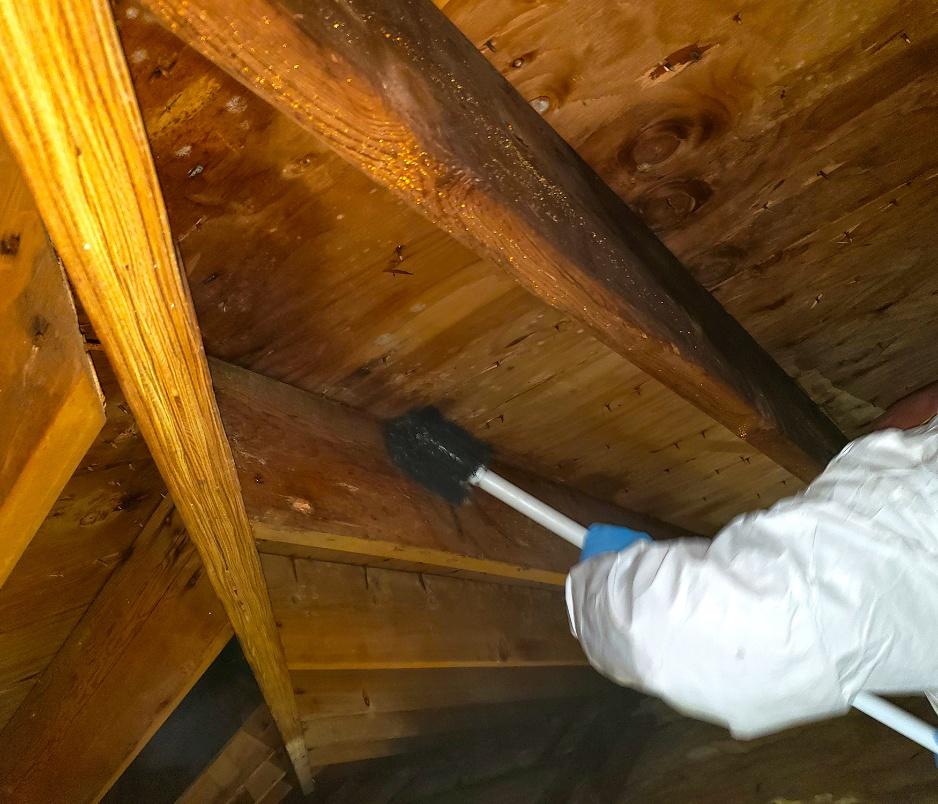 Technician Applying Our Mold Polymer Patented Technology.
When in doubt, Check it out!
It costs nothing for peace of mind.
We will come out and thoroughly investigate any areas in question. For free.
Get a FREE Quote!
Looking for a price? Get a no cost, no obligation free estimate.