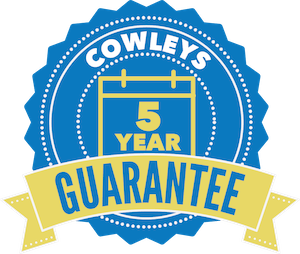 How can New Jersey property owners permanently get rid of mold?
Mold Solutions by Cowleys offers property owners a patented mold treatment and prevention system that handles the toughest mold problems quickly and safely. In most cases, after treatment, you can return to your home or business within the same day.
With Mold Solutions by Cowleys, the mold problem will be gone permanently. Guaranteed.*
With your water intrusion and moisture issues resolved, we guarantee* that the areas we treat for mold remain mold free for one year. Most mold problems are caused by moisture and with the purchase of our commercial-grade dehumidifier and service contract, the one year warranty is renewable annually for up to five years from original treatment date. We expertly treat mold for homeowners in Woodbridge, Toms River, Cherry Hill, and nearby!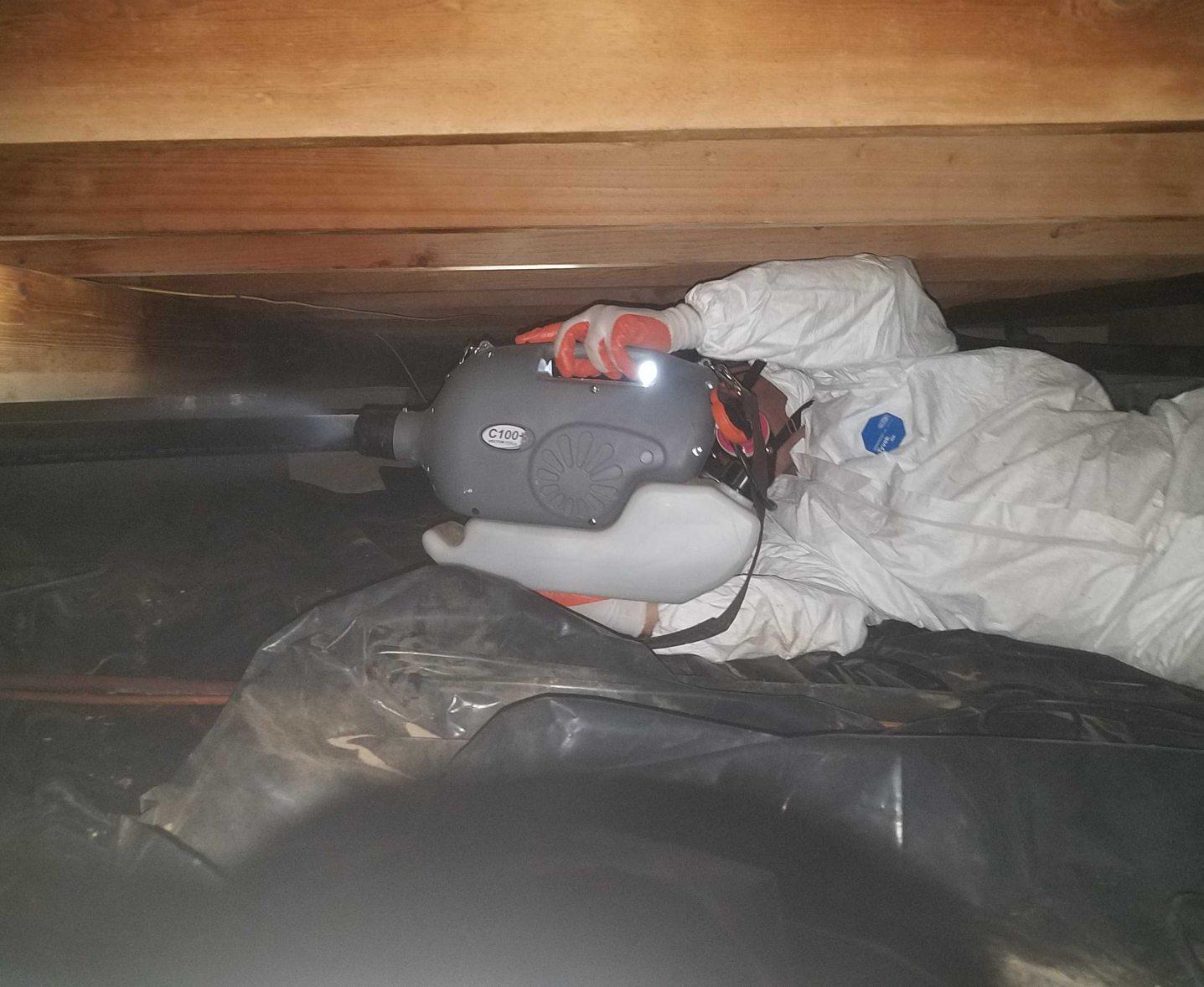 Our Mold Polymer Patented Technology kills mold and prevents future mold growth
Cowleys' New Patented Mold Treatment and Prevention System
Our treatment process uses two key components to treat mold:
MAPS 1- An EPA registered, multi-purpose, antimicrobial.
MAPS 2 - A proprietary polymer sealant.
Both the antimicrobial and the sealant are applied using a commercial ULV fogger, allowing us to effectively treat any exposed surface including hard-to-reach corners, and even inside the smallest cracks and crevices. These two applications, equally effective on porous and non-porous surfaces, kill the mold, clean and deodorize the treated areas, and prevent future mold growth on any treated surface. The treatment remains active for years should the conditions for mold return. Our process offers a proven safe and efficient method to treat mold and prevent its return that's superior to anything else on the market.
The use of these products are limited to companies licensed to apply EPA-registered fungicides that are part of a licensed network of trained mold removal specialists.
Benefits of Our Mold Treatment System
Instantly kills mold on contact.
Non-toxic, non-carcinogenic.
Expensive tear-outs often eliminated.
Minimal disruption: Occupants typically may return in less than a day.
Treatments performed by certified, experienced mold technicians.
The underlying water, moisture, or humidity problem are identified and fixed.
The mold is guaranteed* not to return.
Our Proprietary 4-Step Mold Treatment and Prevention System
A water intrusion inspection is conducted. We not only locate mold, but also the moisture and water sources that caused it.
An anti-microbial is applied to kill the mold. We use an EPA-registered, multi-purpose anti-microbial.
Our patented non-toxic sealant encases mold and destroys it at the cellular level. This sealant is moisture-sensitive and reactivates with moisture. So, if there is any new mold formation, the sealant will stop it. For mold behind wall voids, the sealant forms a protective barrier, killing any mold that seeps through the sheetrock. The polymer is non-corrosive and dries clear on windows.
A commercial-grade dehumidifier is installed to keep down indoor humidity. We complete our treatment process by installing a commercial-grade whole-house dehumidifier (link to dehumidifier page) that automatically monitors and controls indoor humidity levels, preventing the reoccurrence of mold.
When in doubt, Check it out!
It costs nothing for peace of mind.
We will come out and thoroughly investigate any areas in question. For free.
Get a FREE Quote!
Looking for a price? Get a no cost, no obligation free estimate.