How Mold Affects Home Value in New Jersey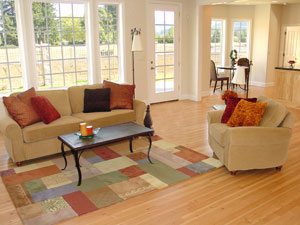 Mold can hurt the value. Knowing a home's mold history is important if you're buying or selling the property.
Trying to sell your home in New Jersey's tough housing market is challenging enough. However, if a potential buyer sees or smells mold, it could derail the sale.
The savvy home buyer, suspecting mold contamination, may ask for a mold inspection from a professional mold remediation company. If serious mold contamination is discovered, it can halt the transaction or.
As a local company that has helped with mold-related issues from water disasters such as Superstorm Sandy, we are well aware of the effects that a flood can have on a home or business.
If you recently had water damage in your home or business and are worried about a potential mold problem, or you think you may already have mold growth, contact the experts at Mold Solutions by Cowleys today for a complete mold inspection and mold remediation. We serve Toms River, Woodbridge, Cherry Hill and the nearby Central NJ area of New Jersey.
Avoid problems before you put your home on the market
Avoid the issue entirely by addressing your mold problem now. Mold Solutions by Cowleys suggests that you take the following actions to ensure the problem doesn't recur:
Disposal of wet or damp materials that support mold growth
Waterproofing your basement or crawl space
Installation of an effective and automatic basement or crawl space dehumidifier
Insulation of pipes and ducts to reduce condensation
Improved ventilation at sources of moisture, including kitchen and bathroom vents
High-performance HVAC filters and whole-house air cleaners
Contact us for a free estimate and inspection. We can eliminate unwanted mold from your home – and keep it from coming back!
Don't wait until you list your home to deal with the mold
If you suspect you have a mold problem, don't wait until your house is on the market to fix it. Real estate agents recommend taking care of problems like this long before you begin price negotiations. If you rid your home of mold now, you can enjoy your remaining time in your home knowing you've cleared the air of mold spores that can affect your health and the health of your family.
Give us a call at 1-844-385-9604 or contact us online to schedule an estimate for mold removal in Woodbridge, Toms River, Cherry Hill, Old Bridge, Bridgewater, Princeton Junction, Lakewood, Piscataway, New Brunswick, Middletown and surrounding areas throughout New Jersey.
Looking for a price? Get a no cost, no obligation free estimate.