How Mold Affects New Jersey Home Values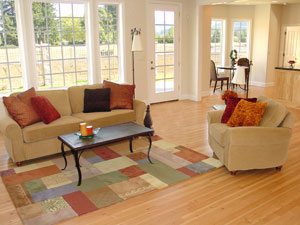 Mold can hurt the value. Knowing a home's mold history is important if you're buying or selling the property.
Prior mold problems can impact a home's value. Any buyer should be concerned about a home's mold history. It is becoming as important an issue as radon gas. In New Jersey, sellers have a "duty to disclose" material facts or defects and cannot hide information about their property. Disclosable information would certainly include mold and any significant water intrusion such as flood damage or ongoing problems with wet basements or crawl spaces and groundwater.
If you have not had a mold problem, consider dehumidification as a preventative measure, especially if your crawl space or basement suffers from high humidity. Also, make sure that your attic and bathrooms are well-ventilated and have working exhaust fans. Wet crawl spaces and soggy dirty flooring can also diminish the value of a home. Crawl space encapsulation is an important investment to preserve your home's value.
If you had a mold problem, it is important to have documentation to show that the mold was properly treated and that the source of the mold problem was identified and fixed. A guarantee from a reputable mold remediation specialist could also help in alleviating a buyer's concerns.
Trying to sell your home in New Jersey is stressful enough. However, if a potential buyer sees or smells mold, it could easily derail the sale. A seller should have any mold issues squared away before even putting the home on the market. The last thing you need is for a mold problem to arise during a pending transaction. If mold is discovered during a home inspection, it could delay or halt the transaction entirely.
If you are thinking about or in the process of selling your home and believe that mold may be an issue, contact us for an inspection now to avoid a host of issues and delays down the road. Any mold problem must be fixed. The only issue is when.
As a local company that has serviced the Jersey Shore area for decades and has lived through major weather disasters such as Superstorm Sandy and the slew of mold issues that followed, Mold Solutions by Cowleys is well aware of the effects of flooding on a home or business. When selling your home, having any potential mold issues resolved can make all the difference in ensuring a smooth sale.
Looking for a price? Get a no cost, no obligation free estimate.